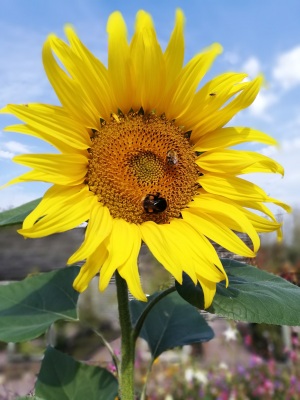 We continue to be open for business 7 days per week, 10 am – 5 pm.
Payment is contactless, whenever possible, or by card or cash. We supply hand sanitiser at the till for added hygiene and ask you to wear a mask while paying. Outside areas are fine to visit without a face covering.
Our little Tower Tea Room is open again – seating is outside for reasons of social distancing, but the famous fruitcake is available, as always!
We are also still more than happy to accept local orders for delivery, either via our Contact page, or via direct email to: info@madrona.co.uk. We can drop your plants off in a designated place without any contact face-to-face, or just observe strict social distancing.
The latest catalogue can be found here and wewill also happily send a current stock sheet in Excel format upon request.
I am also happy to carry on creating planting schemes and other aspects of garden design.
Ylva, Liam & The Madrona Nursery Team