When we look outside, it seems like we have found ourselves in October although the calendar says it's still August. This year's Summer has been very strange indeed. It seems like we have experienced some April showers, November Rain (any Guns & Roses fans out there?) and January blizzards! The only reminder that it indeed is Summer have been our gardens of course.
We are enjoying the last splashes of Summer colour at Madrona Nursery. What we particularly enjoyed this season have been the striking flowers of Phlox. Every gardener who strives to create an English cottage garden will include one of these beauties showing off its impressive clusters of striking flowers. Suitable for the middle part of flower beds and borders with its 90-100cm tall stems, these flowers will provide you with an impressive sight from June until September. And of course, bees absolutely love them!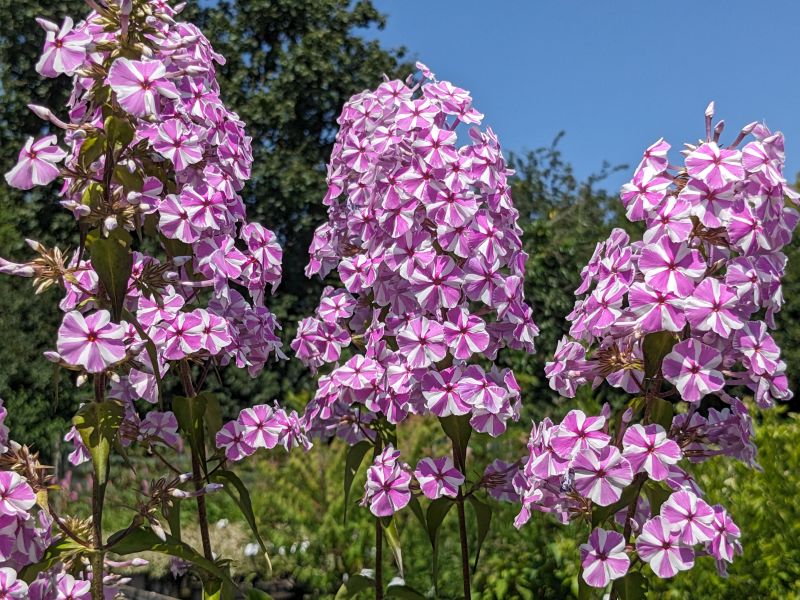 We currently stock 5 varieties please check our stock list by clicking here. The one we would like to highlight is the Phlox maculata 'Natascha' with its unusual cone-shaped and heavily scented pink & white striped flower heads.

We look forward to seeing you soon!
Liam, Ylva & The Madrona Nursery Team
If you have any questions, please don't hesitate to contact us.