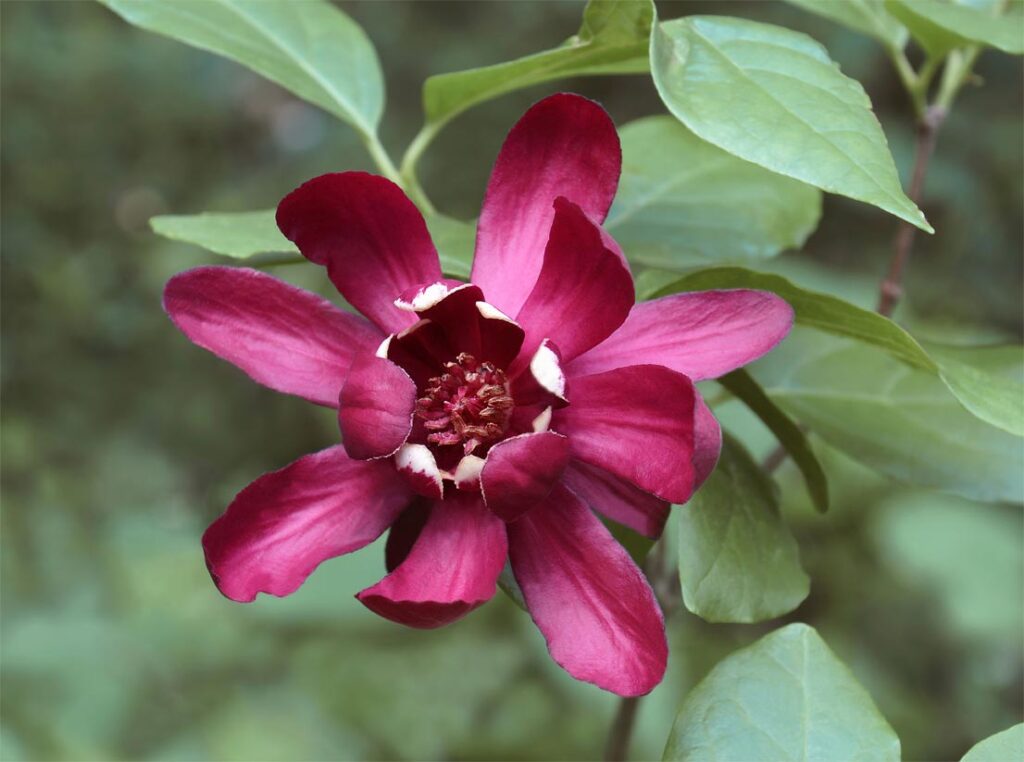 Some days it definitely feels like spring. And some days it feels like deepest winter…but we know that it is only a matter of waiting, and then spring will be firmly established, and we can go out and enjoy the sunshine, the spring flowers and that special freshness that this season brings. And that's when we see it: Our garden needs a change. Time for a nursery visit….
Madrona Nursery itself has undergone quite a bit of change, although much remains the same. We have gained a new member of staff, Leanne, who we are very pleased to welcome onto the Team.

Our potting operation has moved to a new location behind the Tea Room, which itself has received new nice decking for you to sit on with your cuppa' and cake. Thankfully, that bit has not changed!
Plants come and plants go, that's the same every year. This year we are particularly excited to be able to offer you Calycanthus 'Aphrodite', a hardy shrub with lush leaves and large wine-coloured flowers streaked with white, shaped a little like a Magnolia flower. Also, the hardy and perennial Verbena officinalis 'Bampton' with purple-tinged foliage and a haze of tiny purple flowers. As always, we have a fine selection of roses and are particularly pleased to finally being able to offer for sale Rosa chinensis 'Bengal Crimson', a single scarlet rose which blooms for much of the year; so rarely available and highly desirable!
Come and be inspired, come with your questions and queries…but most of all…come and enjoy a beautiful Nursery and a true gardener's paradise!
Liam, Ylva & The Madrona Nursery Team
If you have any questions, please don't hesitate to contact us.