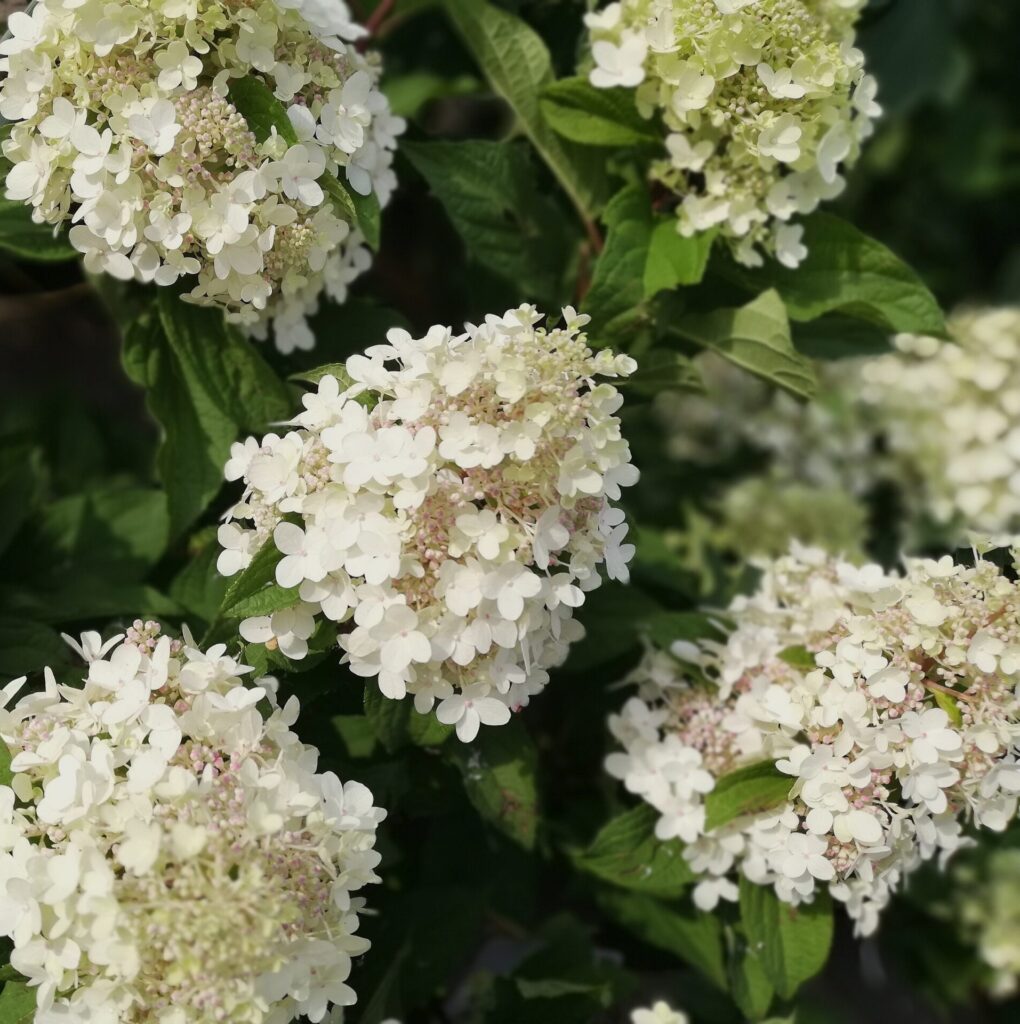 Madrona Nursery has never seen a summer so wet, cold and windy. The plants that suffered the most were roses and peonies… Just when they finally started to show flower buds (about 3 weeks later than usual), the downpours started and damaged them resulting in smaller blooms which shed upon touch, or at the slightest of winds. Some blooms even suffered rot.
However the plants that absolutely thrived in this weather were the hydrangeas. Some of our gardeners have mentioned their bushes were bigger than ever, showing off their spectacular large flowers with rich colours. After all, the plant's name in Latin means "water pitcher". We have a splendid selection of hydrangea paniculata cv:s available at the moment and we are of the opinion that every garden needs a hydrangea so we recommend you grab one (or more) of these beauties!
We have now entered autumn and many of us are thinking of preparing our gardens for winter. If you find a gap in your borders, we would love to help you find the perfect plant to fill it! Besides, now is the best time to plant new plants and trees.
You can visit us anytime during our opening hours: Mon – Sat: 10am – 5pm Sunday: 1pm – 5pm. After 31 October we are open during the week, but if you are travelling some distance, we recommend emailing on info@madrona.co.uk or calling beforehand to avoid disappointment. Our regular opening hours will resume again from Saturday 12 March 2022.
Ylva, Liam & The Madrona Nursery Team